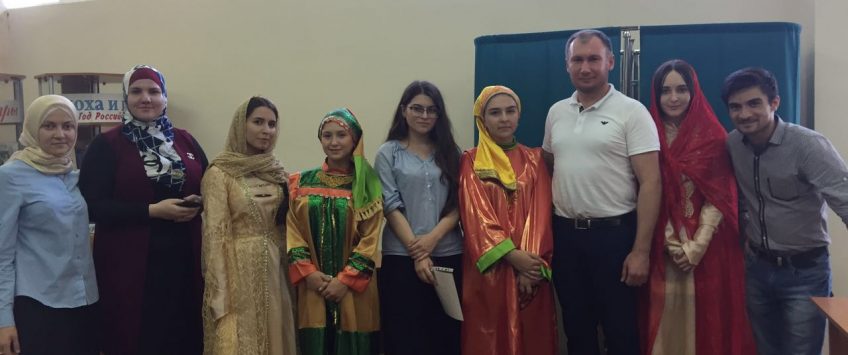 September 14 at the Central City Library hosted a festive event dedicated to the Day of Unity of Peoples of Dagestan. This feast for the Dagestani relatively new, there is in the country since 2011. In December 2010, at the III Congress of the Peoples of Dagestan, it was decided about the celebration of Unity Day on 15 September.
The initiator of the evening was the Central City Library. Organized evening students of the Dagestan State Medical University. The event was also attended by guests from other universities in Makhachkala. According to organizers, the purpose of the event – to bring a sense of patriotism, unity, harmony, respect for the history of the republic.
At the celebration, students read poems in the native languages, the works of famous poets, sang songs, acquainted the guests with the history of national costumes, ethnic handicrafts. And, of course, not without effervescent dance, which was attended by all the guests.
The evening was attended by the Deputy Dean for educational work Alkhanov Rustam Kalsynovich: "All of us – Dagestan! Should be proud of their motherland, love of her traditions, cultural heritage, national identity and flavor, and do everything possible to keep this wealth! "- He turned to the audience.
At the end of the event staff MBU "CBS" was awarded the National Youth Commission chairman DGMU thank you letter "for close cooperation in carrying out cultural and educational activities aimed at improving the culture and spirituality."
Sevil Babakhanova, 505 group, pediatric faculty.